Conga drums are one of the most popular hand drums used out there in the world of drumming. Congas can be used in so many musical situations, adding that extra bit of colour to your musical arrangement.
How do the Meinl Headliner Series Congas hold up? We have a set of 10″/11″ congas for rent here at Soundhouse so you can give them a try for only $3/hour or $8/session. Right away these congas are bright and have a really rich sound that cuts through, with the help of the hand-selected buffalo heads on them. It's easy to tune these congas to get that perfect sound, with the original Meinl style tuning brackets that are super easy to adjust. Plus, the height-adjustable basket stands are easy to accommodate any player's height so you can stay comfortable.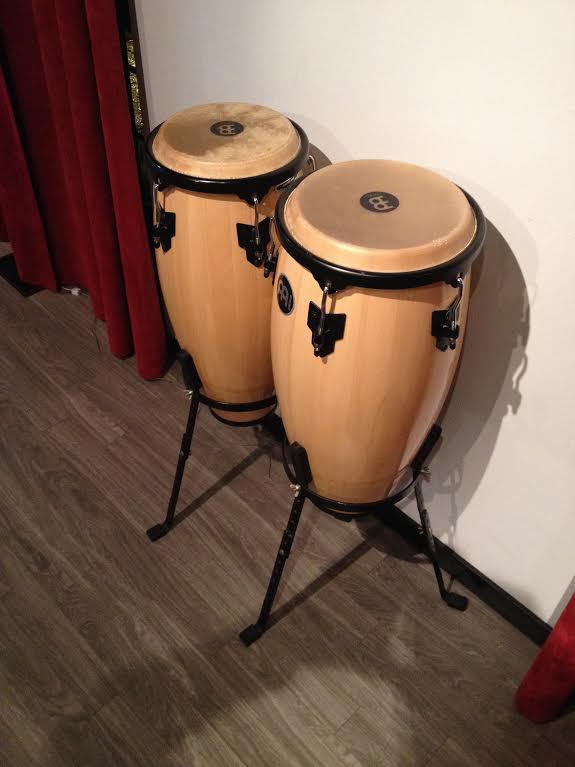 Overall, the Meinl Congas are well built and sound great. Congas work very well in many musical situations and can add a fresh sound to a band arrangement. Try renting these Congas here at the best rehearsal space in Vancouver to hear how great they really are, and add something fresh and new with your band.