Referred to as "The Big Daddy of Traynor's All Tube Line" by Musician's Friend, the Traynor Custom Valve YVC80 packs 80 watts in one of the smallest and lightest formats! This all-tube design contains 4 x 5881 and 3 of the 12AX7A Sovtek tubes. These are very common and very reliable.
The amp also contains 2 x 12" Celestion 70/80 speakers. The power section in combination with the speakers and the plywood cabinet create the perfect texture of vintage tones that all guitarists love to hear. It comes with the standard 2 channels, clean and dirty. The clean channel contains a volume control as well as the standard 3 EQ settings (Bass, Middle and Treble). The dirty channel has both a Gain and a Volume control, plus the 3 EQ settings. The overall master section of the amp includes a Master volume knob and a master Reverb knob. This allows for great variety in terms of achieving the perfect tone at any volume you set the amp to.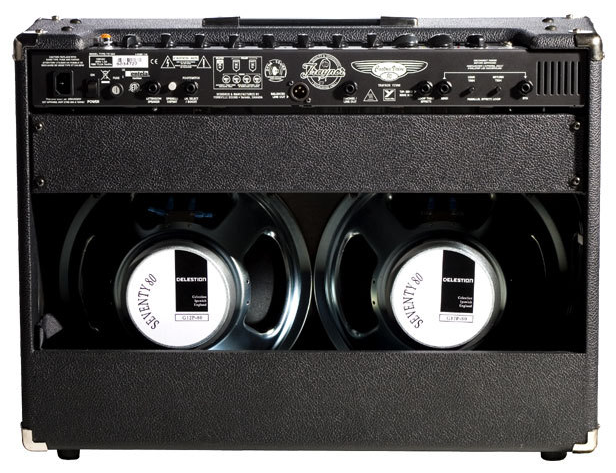 These aren't the only options that make this amp incredibly versatile. The Scoop option allows to scoop some mids out and create a heavier sound by simply pushing a button. The Expander switch on the clean channel allows for a different tone out of the amp with a much more controlled low and high end response. Not to mention, the amp comes with a few extra features most mid-priced amps do not. For example, this Traynor model comes with a DynaSound speaker-compensated XLR Direct Output and Headphone Output. This can come in very handy live, in recording settings and even your bedroom if you have to play quiet. On top of that, the amp comes with a built in effects loop, controlled by a master volume, which allows you to run your effect pedals through the back of the amp, rather than the front. This gives you completely different tone responses from your effect pedals, allowing for a great deal of flexibility with your sound.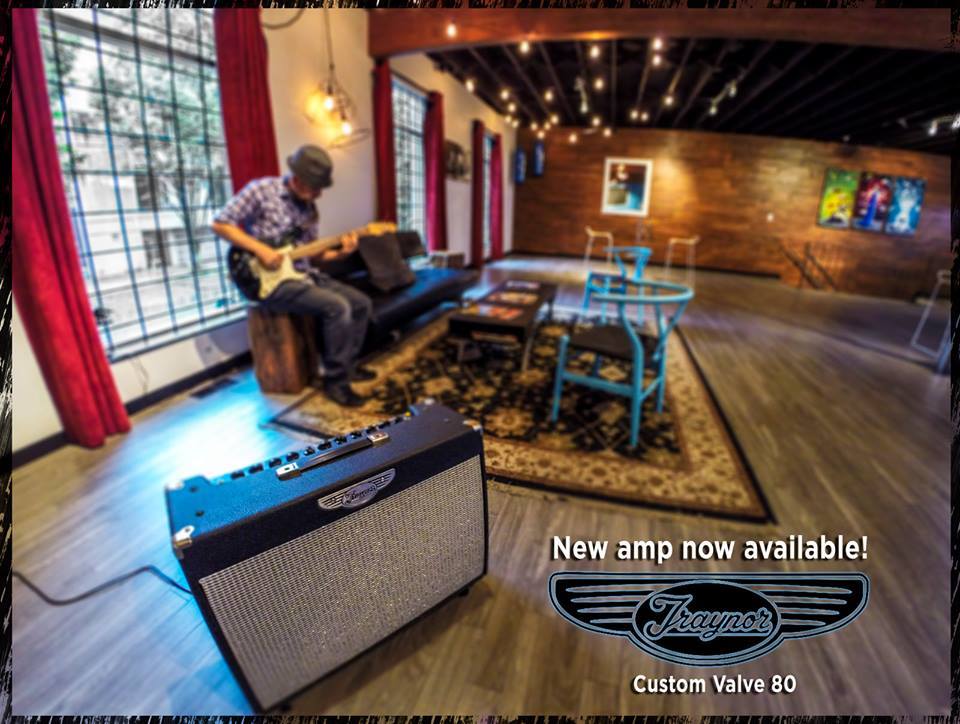 Some additional features also include a DC-powered filament supply, which is fully regulated, helping to reduce noise and hum in your signal chain. It also comes with a beautiful, vintage sounding Long-Accutronics Spring Reverb, classic to most Traynor amplifiers.
The Traynor Custom Valve 80 is a workhorse for any musician looking for a professional sounding and versatile amp that will ensure a consistent quality from night to night. Whether you are recording, practicing or playing a show, this amp will satisfy your every need as a guitar player.
Here at Soundhouse Studios we recognize the importance of versatility in the gear we rent out, so we now have this Traynor amp in our arsenal and we cannot wait for you to try it out!
Let one of our staff members if you wish to rent out this amp for your next booking, and we will make sure to have it ready for you!