Give an Experience this Christmas with our Gift Sessions
Looking for music related gift ideas? Give an experience to remember this year! All packages come with a gift card in a dedicated holder specific to their session package, so your recipient will understand what they're receiving right away.
Premier Session: $99
The Premier Session is a special treat for the musician in your life. They'll get to jam in Soundhouse's finest rehearsal room that has all the bells and whistles, including a stage, floor monitors, couch, mini fridge, extra-tall ceilings and more. The package includes 2 hours in the Premier Room plus three equipment rentals of their choice.
Standard Session: $65
Standard rooms are our most popular room type, of which we have eight your recipient can choose from. These rooms are great for jamming, rehearsal, or composition, and are suitable for 2-8 people. This package includes 2 hours in any of our Standard rooms, plus any 2 equipment rentals they choose.
Mini Session: $38
This package is suitable for someone who wants to get more practice in drumming, guitar, singing, or other instruments. Our mini room is affordable, soundproof, and suitable for solo or new musicians. It includes 2 hours in our Mini Room plus an equipment rental of their choice.
You can also choose a gift card for any denomination if you wish.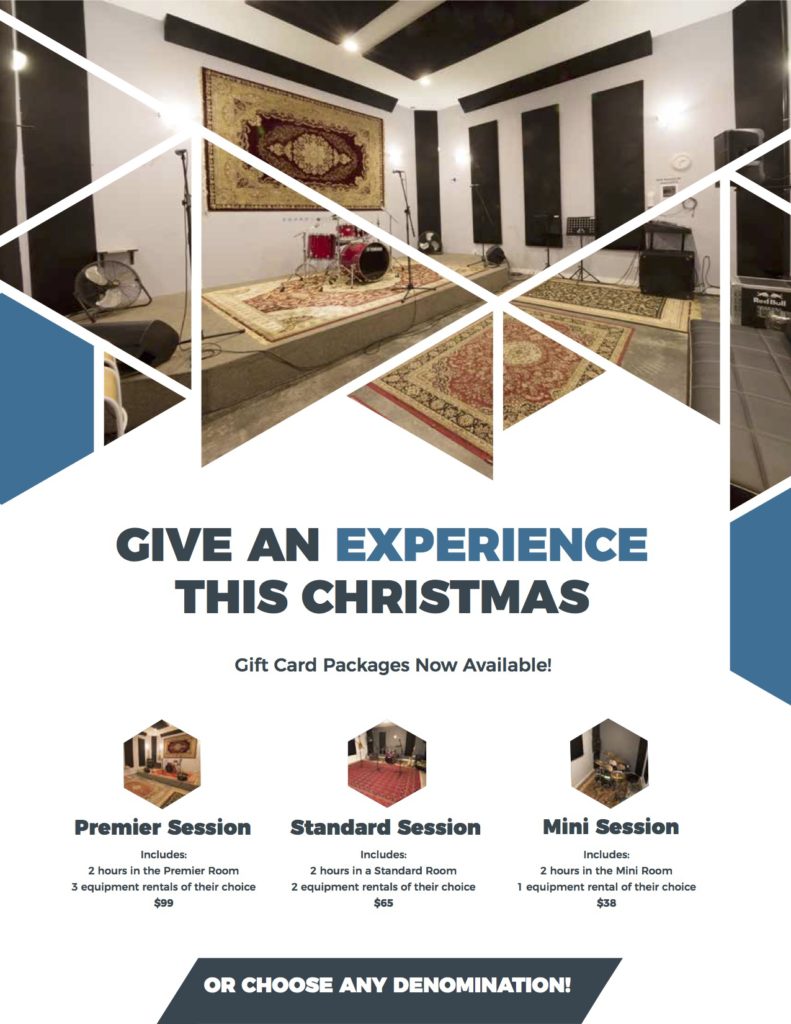 Questions? Contact Soundhouse for more information at 604-875-8785 or info@soundhousestudios.com