Soundhouse Studios is proud to partner with Sound Lounge Productions to offer recording, engineering, and production services, all in the familiar Soundhouse rooms you know and love. With the sound engineering and production done from a control room on-site, recording takes place in the Mezzanine room, The Premier Room, or a Standard Room. Prices are competitive and we make sure the environment is comfortable for you. Rooms have been wired for recording and sessions can be scheduled for any time of the day, even outside of Soundhouse's operating hours.

Sound Lounge Productions is a music and sound design production house is owned and operated by Kirk Douglas. Kirk has been an engineer and producer for over 20 years, and is both a studio and live musician. Kirk opened his first studio, Burntrax, in 1993, where he worked as engineer, producer and co-owner. During his career he's worked at studios such as Bullfrog, UV Studios, Profile Studios, Venture Studios, Slack Studios etc.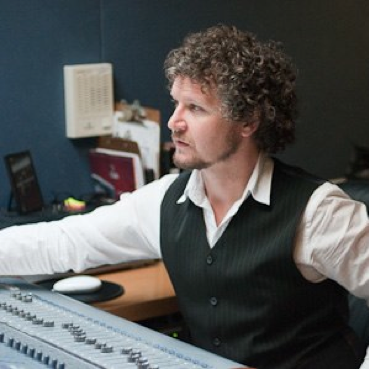 He has worked with musicians such as Prevail & Moka Only (Swollen Members), Dave Kershaw, Ash Sood & Vince Jones (members of Sarah McLachlan's band) Luke Doucet (Sarah McLachlan, Veal & solo artist), Matthew Good & Gaye Delorme. Kirk's original music can be heard on TV shows such as Supernatural, Smallville, Signed Sealed Delivered, Road Hockey Rumble, Marilyn, When Jesse was Born and at 19 NHL teams home games.
Please contact Sound Lounge Productions directly for recording inquiries:
604-488-0833
www.soundloungeproductions.com
soundlounge@telus.net