AN AUTHENTIC TEAM BUILDING EXPERIENCE!
**Now only $99/person**
"Our staff said it was the best team event they ever had!" -Amazon.com





"We walked in thinking we could never play an instrument and everyone
ended up having the time of their lives. We all had such a good time!!" -Nike




"It was amazing, the workshop went viral throughout the rest of our company and everyone is talking about it!" -Qlik Technologies




"Everyone here is ecstatic about yesterday's workshop! Your producers did an excellent job at including everyone and keeping things light and as fun as possible." -Inovatec


Break the mold of typical team-building with an engaging, high energy music workshop in our exclusive studio, in as little as 3 hours! You'll learn and perform a song of your choice in small groups, with the help of our fun and friendly music producers, and then showcase it to your coworkers!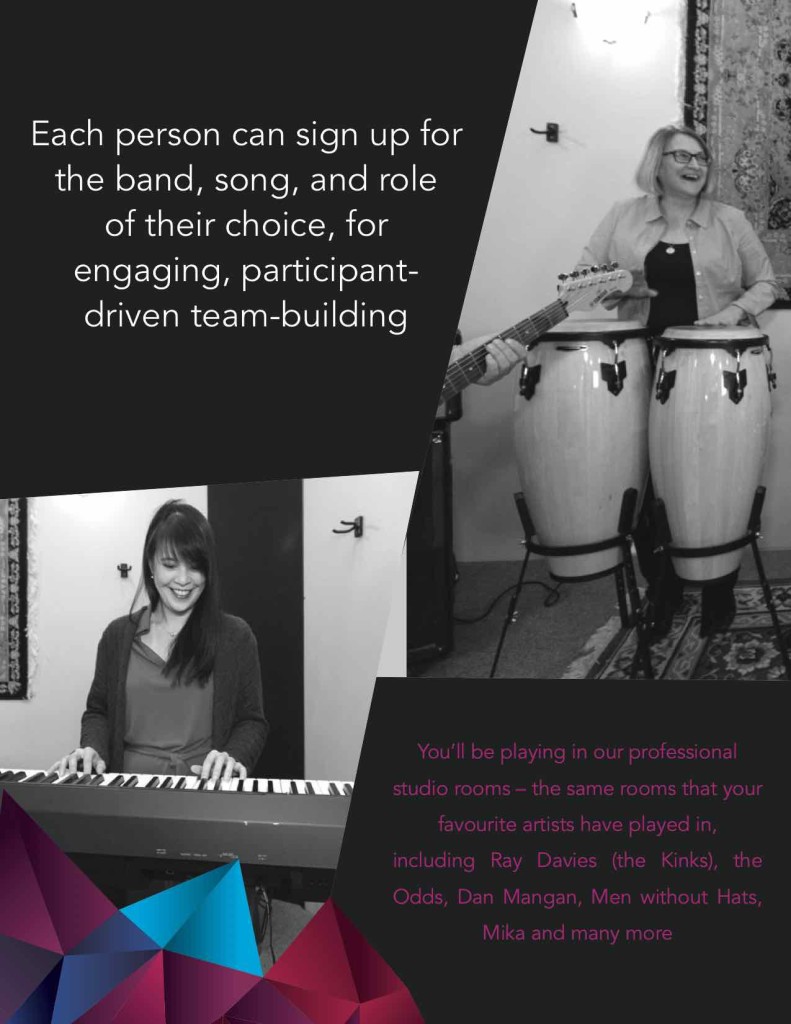 Benefits of Rock the Office:
• Increases productivity through better teamwork
• Closes the gap between management and staff
• Creates an environment to build trust
• Encourages collaboration and camaraderie
• Re-energizes your employees
• Develops leadership skills
• Breaks down barriers between departments
We can accommodate groups from 5 to 60 people per session. Sessions can be as short as 3 hours.
Book your workshop now!
Contact Person:
Karen Gautreau
karen@soundhousestudios.com
Cell Phone: 604-839-6649
Studio Phone: 604-875-8785